Years of Medial Aesthetics Experience
Medical Aesthetics Courses Expertly Instructed
Botox and fillers provide a safe and effective way to accentuate your beauty and help with these skin related issues…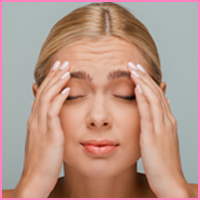 Eliminate Wrinkles
Take years off your appearance and slow down future signs of aging. Botox smooths frown lines.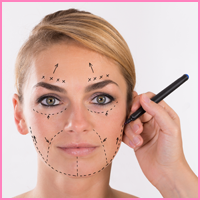 Eliminate Sagging
Imagine no more sagging skin, a tighter, lifted face! Revive your tired eyes and get a fresh new look.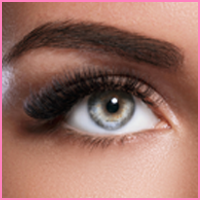 Eyebrow Lift
Enhance the lift of the eyebrows. and accentuate the eyes with Latisse for longer, thicker eyelashes.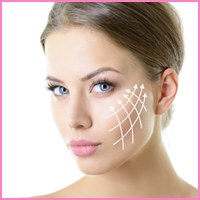 Cheek & Chin
Symmetry is one of the keys of beauty. Enhancing cheek volume can define and accentuate.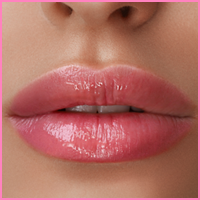 Plump Lips
Beautiful lips have always been a desired feature for women. Get naturally beautiful and plump lips.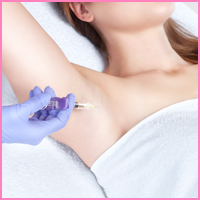 Excessive Sweating
Botox is a proven treatment for excessive sweating. Takes only 15 minutes with no downtime.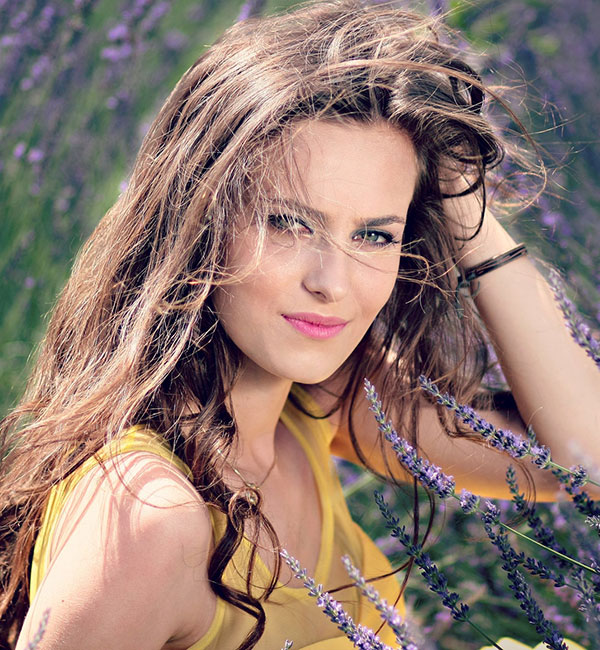 Botox offers a number of physical and psychological benefits to women and men of all ages. If you're seeking to improve your appearance and look younger without surgery, Botox is a non-invasive injectible that will solve a number of health challenges that come along with aging. By gently paralyzing the underlying forehead and eye muscles, it reduces fine lines and wrinkles with added benefits.
Beyond the cosmetic and aesthetic satisfaction, versatile Botox injections can also treat or even relieve bothersome, and annoying conditions. Many use Botox to treat underarm sweating, muscular dysfunctioning, bladder or bowel incontinence, neck pain, and eye issues.
Botox relaxes certain muscles in the forehead to reduce or fully eliminate scowling and wrinkling within a single appointment. Since you cannot wrinkle your brow, either on purpose or unconsciously, because the muscles won't contract, you're going to appear youthful and rejuvenated.
BlushdCo Boudoir
2022-12-24
I had the utmost professional and personal experience with Dr. Amir Rouzati. His commitment towards his profession in conjunction with his clients is authentic in the sense he will prioritize his patience despite his stated working hours. His dedication and passion is highly evident as he focuses on each individual rather than each procedure. If you want a transparent and direct approach towards your experience I highly recommend Dr. Amir Rouzati.
I have been visiting Dr. Rozati for the past 5 years, he is very caring, and very knowledgeable, his suggestions has been logic and very effective. His office staff always acknowledge you by name as soon as you enter the clinic, they treat you as one of their own. Thank you Dr. Rozati and office staff for your service.
Dr. Rouzati and his staff are friendly and helpful. He is knowledgeable and professional. I highly recommend Dr. Rouzati.
Dr. Rouzati is an artist. He exactly knows what your face needs. He doesn't over inject even though you ask for. He values his art work on your face a lot, therefore, he doesn't exaggerate injections just for the sake of money. I tried different places for my injections but I confess that Dr. Rouzati is the BEST among all.
I have had a great experience with Dr. ROUZATI. He was introduced to me by a trusted friend and I have recommended to many of my friends and everyone has thanked me as Dr. ROUZATI and his team have treated them professionally and exceptionally.
Yasamin Zia Saidi
2022-03-07
Dr. Rouzati and his team are truly the best!! Dr. Rouzati takes his time to create a unique plan for each client, to create the client's desired outcome. Dr. Rouzati's passion for his work is clear from the moment you meet him, he is patient, knowledgable, and always has the most natural results!! highly highly reccomend!!!
Dr. Rouzati is the perfect mix of best-in-class Doctor and empathic person. He listens to your concerns and immediately knows the best procedure to help you feel your very best. From Botox to injectables, all with your best interest in mind, you will leave his beautiful office feeling like a new person! Thank you, Dr. Rouzati and staff!
Gita khosronia
2022-01-04